뉴저지 황 소아과에 오신것을 환영합니다.
We provide superior primary care to infants, toddlers, children and teenagers.
Our friendly, professional staff await your visit as your premiere pediatric health care provider in Bergen County New Jersey.
Our doctor have extensive pediatric experience. We accept health insurance coverage and participate in most PPO programs, NJ Family Care, PHCS, Aetna, Cigna, Great-West Health Plan, Oxford, Health Net, Horizon BCBS, Qualcare and other Private Insurance. We also provide affordable discount plan. Don't forget your child's yearly check-up.
Come visit us for the convenience and discover a most positive experience!
예방접종 및 정기검진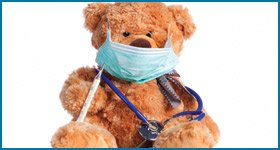 계절 독감예방주사
접종 및 정기검진
각종 소아 질병 치료 및 신체검사
Call for Appointment Tel. 201-242-1222
무료 문의